Discount Spa + Hotel Packages
Each package includes a 2-night stay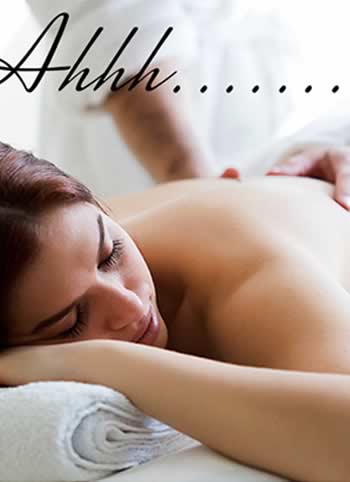 Jump on our magic carpet… for a transporting 2 night mini-vacation!
Call us to book any of these specialty hotel with spa packages! Each package is for 2 persons per guestroom and offers a room discount off our standard rate for up to 3 nights!. We'll also apply a $20 discount on any third night stay with any spa package!
These are our most popular massages and add-ons. You can enjoy these services side by side or separately. However, we cannot guarantee availability if not booked in advance!
To ensure availability, please make reservations for your Spa services in advance!
El Morocco Package (a $30 per night discount)
Your choice of any 90 minutes of treatments, couples style. Choose from any of our one-hour treatments and add-on either the Casablanca Scalp Massage, Royal Foot Scrub and Massage, or 30-minute Reflexology add-on. Or, choose 90 full minutes of any massage or body treatment.
Moroccan Mountains Package (a $40 per night discount, total of 2 ½ hours of treatments)
Your package includes your two nights stay plus the following treatments:
90 Minute Couples Moroccan Clay Body Mask – A full body sensory treatment that will leave your skin refreshed and soft, and your body relaxed. We start with a dry brushing to exfoliate and stimulate the lymphatic system, followed by the application of warm Rhassoul Clay from the Atlas Mountains in Morocco. This mineral rich clay draws toxins from the skin while the absorption of the minerals enhances skin renewal. Your treatment continues with a cocoon wrap; a dry scalp massage while the clay is absorbed and a refreshing mineral water rinse to remove the clay. Your session concludes with a full body Massage.
Plus…
* Couple's Pasha's Pleasure Massage – Our relaxing Combination Massage. Enjoy a couple's one hour massage before you check out!
A total of 2 ½ hours of treatments!
* You may upgrade to any of our massages for an additional cost.
Moroccan Oasis Package (a $50 per night discount!; 3 Hours of treatments)
The most extravagant of our packages, Our Moroccan Mystical Ritual will leave the both of you feeling as though you were in a totally different world! A 2-hour transformative treatment that combines our best treatments with extras you can't get in any other body treatment we offer. Your package includes:
Couple's Moroccan Mystical Ritual – Two full hours!
Marrakech Melting Massage – One full hour!
Plus your choice of:
* Marrakech Melting Massage – One full hour!
* You may upgrade to any of our massages or facials for an additional cost.
Massage and Treatment Add-ons
Our 30-minute Add-ons are a wonderful way to enhance your spa treatment. Any of the following Add-ons may be combined with any massage or body treatment for the additional stated cost.
Reflexology – Add-on
One Half Hour $60
Reflexology derives from the theory that the feet and hands contain reflex areas or zones that correspond to all of the organs in the body. Through the use of therapist's thumb and fingers, your hands and feet are massaged in order to trigger specific reflex zones in the body to promote total body health and relaxation.
The Casablanca Scalp Treatment – Add-on
One Half Hour $60
Warm oil infused with Rosemary is gently and thoroughly massaged through your scalp. Next, your head is wrapped in warm towels to enable the oils to penetrate the hair follicles. After the towels are removed we continue to massage the scalp, working the oil through the hair for 30 minutes of bliss!
The Royal Foot Treatment – Add-on
One Half Hour $60
We start with a thorough exfoliation of the feet, using a sugar scrub infused with your choice of peppermint or lavender. We then wrap the feet in warm towels to allow the scrub and oils to penetrate the skin. After removing the scrub, we finish this 30-minute treatment with a combination of foot massage and reflexology using moisturizing oils to further hydrate the skin.
Add a little pep to your step by adding one of our exciting new aromatherapy combinations to your Royal Foot Treatment for only $15 more:
Orange Mint Royal Foot Treatment $75
Sooth tired feet with this calming yet invigorating combination!
Mandarin Ginger Royal Foot Treatment $75
Remove dull dry skin and restore balance and calm to your feet!
Lavender Palmarosa Royal Foot Treatment $75
Relax your overworked feet with this soothing combination.
Grapefruit Eucalyptus Royal Foot Treatment $75
Leave your feet feeling revitalized with this exciting combination.
*Not recommended for sensitive skin